Live Like A Lucian
There is no other way to explore and discover the true culture of Saint Lucia than to live like a local.
Live Like a Lucian is a specially curated authentic St. Lucian experience, offered by Bay Gardens Resorts. With a tour of our Castries market, a Pigeon Island picnic, and the infamous Gros Islet Friday Night Street party, you're guaranteed to receive a quintessential idea of St. Lucian living.
Castries Market Tour
Rated one of the top 10 food markets in the world by National Geographic, the Castries Market is the perfect place to meet friendly locals while you shop for fresh island vegetables, tropical fruits, meat and fish that may serve as your weeks' worth of groceries. At the market, you can also find a wide variety of island spices and sauces and a large collection of handcrafted souvenirs. Right across the street from the produce market, is the vendor's arcade which is a shopper's paradise as it serves as a one stop shop for locally made clothes, shoes, baskets, rums, and jewelry. Make sure you arrive prepared to smile, have fun, and bargain. Explore the vast market streets casually if you don't know what you're searching for or are in search of anything you may be looking for. With over three hundred vendors and stalls, you are sure to find something special.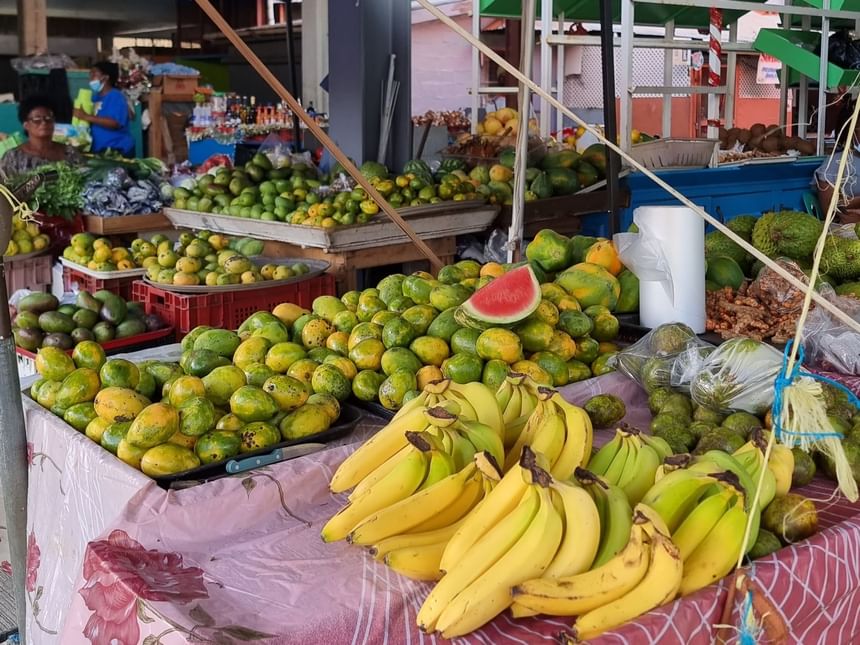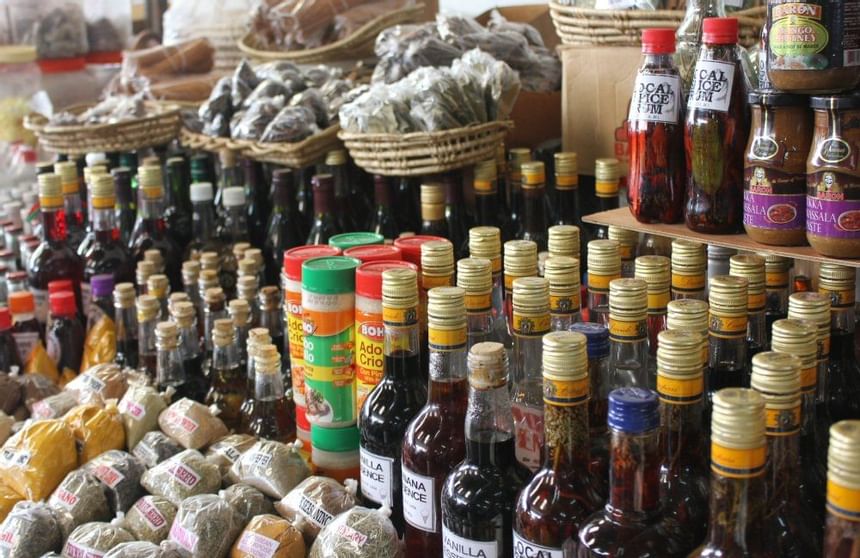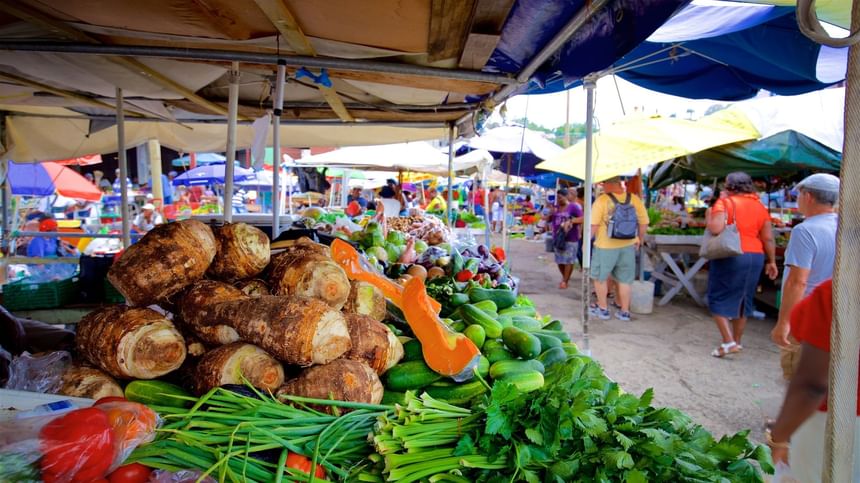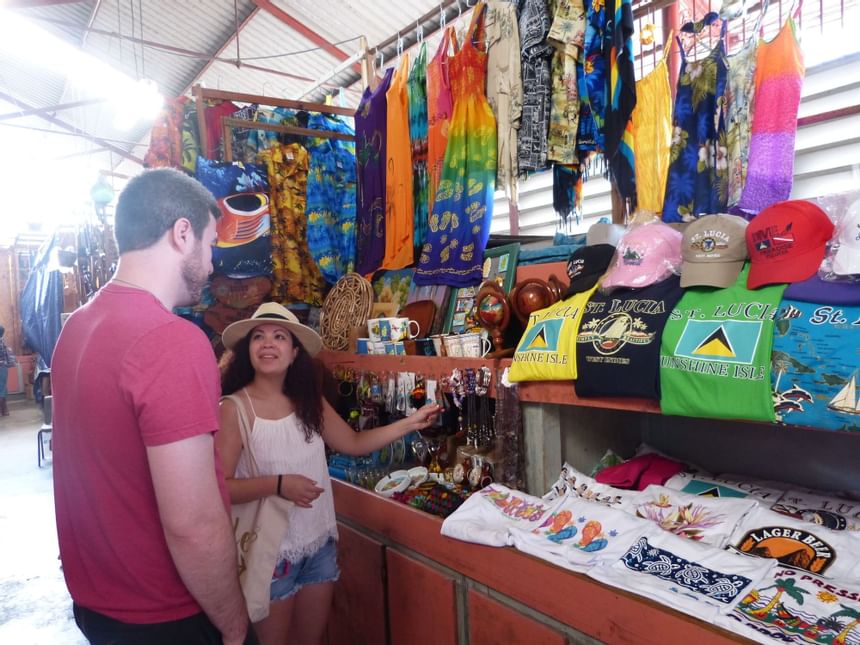 Pigeon Island Tour
The historical Pigeon Island Landmark is a 44 acre picturesque paradise which offers visitors a day of memorable views of the majestic Rodney Bay. Whether you want to spend a day out with the family or enjoy some rest and relaxation with your significant other, Pigeon Island is the best setting for both. Adventurous visitors to the landmark have the option of hiking to one of two military look out points, while touring the military ruins on the way. If you prefer to unwind in the warm Caribbean Sea, the Pigeon Island Landmark is also home to a small quaint beach which is ideal for this. The perfect picnic is incomplete without flavorsome eats and drink pairings. As part of your Live like a Lucian Experience, the Bay Gardens Resorts will curate a specialty basket for you to indulge in as you bask in the ambience of the beautiful Pigeon Island Landmark.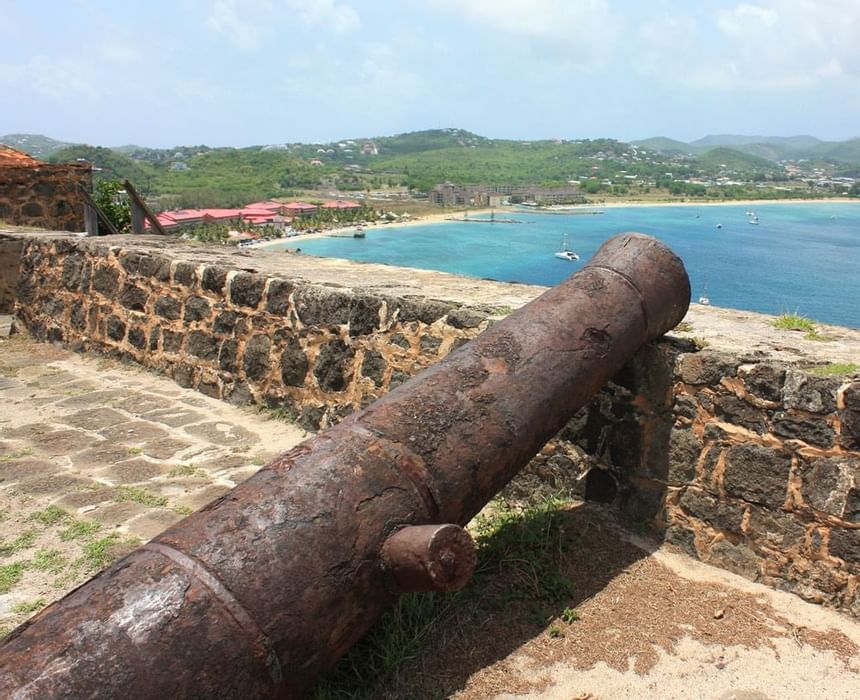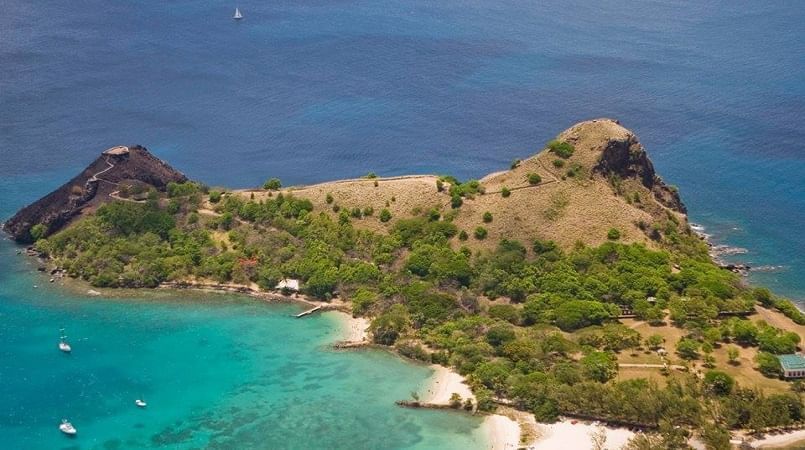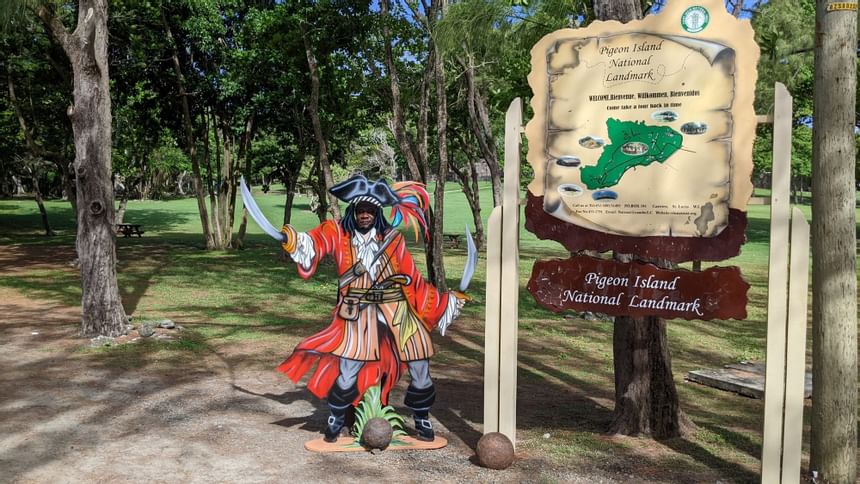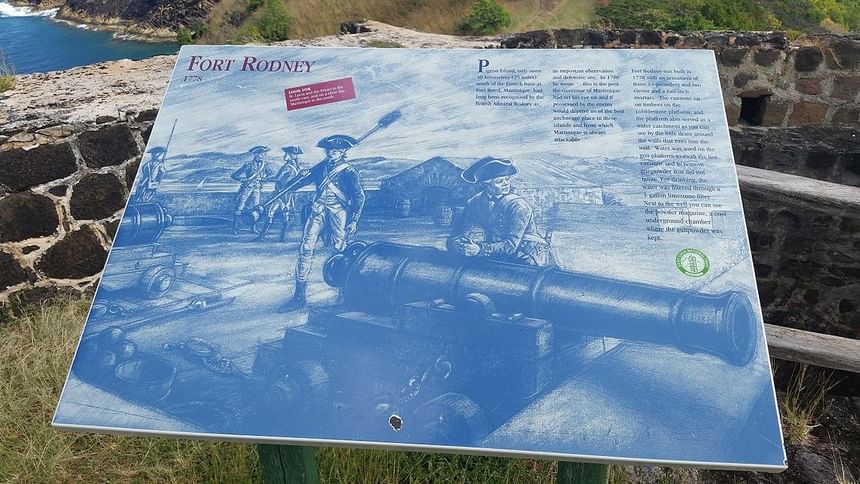 Gros Islet Friday Night Street Party
You simply can't Live Like a Lucian without immersing in our local nightlife. Gros Islet Friday Night is one of the longest-standing and wildly enjoyable year-round events in Saint Lucia. Starting at sunset, the residents of Gros Islet fire up their barbecues, set up table-top bars in the streets, and get ready to welcome thousands of enthusiastic revelers to the colorful fishing town's narrow streets. Arts and crafts vendors lay out their stalls, and the town center becomes DJ central, as a giant sound system cranks up and keeps the street party moving until the early hours of Saturday morning with the best in soca, reggae and international music. Be sure to bring your appetite! On Friday nights, the Gros Islet waterfront is lined with sizzling barbecues with the best seafood on island, harvested and prepared by local fisherfolk and residents. To ensure you have an enjoyable, seamless and safe experience, Bay Gardens Resorts will provide a shuttle to take you to and from the street party, with the accompaniment of an experienced team member. Whether you're a dancer or not, stopping here for your Friday dinner and some Saint Lucian vibes is absolutely necessary.