Rest Assured with our Covid-19 Paradise Protocols
Bay Gardens Resorts is dedicated to maintaining the health and safety of our guests and staff throughout the COVID-19 Pandemic. Please read below to find out more about our on-property Paradise Protocols for your health and safety, Covid-19 testing, our free cancellation policy, travel protection program, and more.
Saint Lucia Entry Protocols
Saint Lucia's borders were officially opened for Regional and International Arrivals on June 04, 2020 with protocols for a responsible opening of our tourism sector which can be found here. 
The following entry requirements are MANDATORY FOR ALL ARRIVALS arriving from March 5th 2022, including In-Transit arrivals:
Fully Vaccinated Travellers*
Fully vaccinated travellers aged 5 years and older must present proof of vaccination upon entry into Saint Lucia. Testing is not required
Unvaccinated Travellers
Unvaccinated travellers aged 5 years and older must have a valid negative RT- PCR COVID-19 test done within 5 days prior to arrival
TESTS ACCEPTED
nasopharyngeal sample, oropharyngeal sample, nasal sample, oropharyngeal, anterior nares sample and mid turbinate samples
*Fully vaccinated means two weeks has passed since the second dose of a two-dose vaccine, or since a single-dose vaccine. Vaccine proof must be presented on entry to Saint Lucia.
To ensure minimal disruption to your vacation, Bay Gardens Resorts along with its affiliated partners, the Rodney Bay Medical Centre, and the Ezra Long Laboratory, are happy to announce that onsite COVID-19 testing services is now available at our properties. Both PCR (Polymerase Chain Reaction) and Lateral Flow Antigen Tests will be available to meet the criteria specified by the Government and Health Services for your respective countries. Guests are responsible to schedule tests with reception at our hotels to meet the timeframe specified by the country they are returning to.
Swabbing will be performed on property by trained health practitioners and there will be no need to leave the property for testing or disrupt your vacation in paradise. Test results for Rapid Antigen tests are provided within 24 hours via email and test results for PCR tests are provided within 72-hours via email.
Rapid Antigen tests will be provided free of charge for clients who have booked an all-inclusive package with Bay Gardens Resorts for stays of 5 nights or longer (applies to new bookings only made after January 18, 2021 and is complimentary for two persons per room. Additional charges apply as listed below for additional occupants in the room). For all other guests, the test prices are as follows:
Rapid Antigen (Lateral Flow) Tests - $40 USD per person
PCR Tests - $150 USD per person
Keeping Saint Lucia Safe and Covid Free
As we resume normal operations at all properties, we are doing our part to ensure the safety of our valued guests and team members and St. Lucian society as a whole and have worked with the Ministry of Health and Ministry of Tourism to develop our own government-approved Paradise Protocols so that you can Rest Assured.  
Enhanced Cleaning & Sanitation Of High Touch Areas
Increased frequency in cleaning and sanitizing of public spaces, washrooms, restaurant tables and chairs, doors and doorknobs, beach and pool facilities (including Watersports equipment and Splash Island Water Park) and the interior and exterior of hotel shuttles using hospital grade cleaning supplies 
Guest rooms will also be thoroughly sterilized prior to arrival and after departure. Look for our "Paradise Protocol Clean" seal  as evidence of this. Note that guest rooms will be sealed after sterilization with no entries prior to guest arrival. 
Nonessential items such as pens, directories, note pads, and coffee and tea are provided on request only. 
Increased temperature of the water used to clean soiled linen  
Ultraviolet disinfection lights will be deployed to inspect vacant rooms and newly cleaned public spaces. 
Contactless sanitizers and handwashing stations have been positioned in high traffic areas  
Staff And Visitor Health Checks
An in-house nursing station to conduct temperature and symptom checks for guests and team members will be available at each property, each of which is within very close proximity to a medical center and a respiratory clinic (within 10 minutes driving distance from all properties and walking distance in some cases) 
Physical Distancing
With 9 pools, 9 open air restaurants and bars, spacious tropical gardens, plenty of beach space and a 2000 square foot open-water sports park, our boutique properties provide the plenty of space to enjoy Paradise and to be physically distanced. To further enhance our natural advantages when it comes to physical distancing, we have further implemented the following: 
Physical distancing will be in place for shuttles, restaurants, spas, watersports, Splash Island Waterpark, the front desk, the pool and the beach  
To minimize contact, the use of online check-in and express checkout will be encouraged 
For the time being, capacity limitations will be in place for our restaurants, La Mer Spa and Splash Island Water Park. Reservations (all of which can be made online or via email) are strongly recommended. 
Staff Training And Sensitization
We have invested in ongoing training and sensitizing our staff, sharing additional guidance on health and safety, and building capacity to help adapt to the "new normal" 
At each property we have trained and appointed "Clean Managers" who are focused on maintaining our enhanced sanitization standards
Personal Protective Equipment 
Staff in front of house areas (reception, restaurant, housekeeping) will also be provided with PPE (masks, face shields etc) while on duty for the protection of staff and guests alike 
Staff involved in food preparation will also be required to wear Personal Protective Equipment (PPE) while on duty 
All staff have been trained in the appropriate use of PPE 
Guests are required to wear masks where physical distancing is not possible. Note that masks  (both disposable and branded reusable cloth masks) are available for purchase at our gift shop or at reception  
Restaurants And Bars
In compliance with social distancing protocol each table will be 6 feet away All railings, equipment, tables, chairs, counter tops to be sanitized before use and after every use 
Tables and chairs should be free from tables clothes, chair covers, cloth napkins, cushion covers.  
Disposable napkins, and place mats will be used.
Napkins, table mats should be disposed of immediately after use 
All menus will be sterilized after use 
Team members must be trained for minimal contact/communication during service.  
Ultra-contactless sanitizer dispensers at key location points within the restaurant and bar.  
Storage plastic bags to be provided to client (s) to secure mask whilst eating.  
Disposable cups will be used at all bars, beach   
Social distancing markers must be placed at all bars 
Splash Island Water Park
Life jackets will be sterilized after every use with medical alcohol, additionally saltwater and UV light are proven to mitigate the longevity of viruses  
Hand sanitizer stations are conveniently placed for staff and guest use prior to and after use of the park    
Enhanced Sanitization of the park itself - The number of guests who can be on the park at any given time will be limited to no more than 30 (capacity is 100) 
Guests will only be allowed on to the park at set Intervals of one hour each. After each one-hour interval guests will exit the park and our staff will sanitize the park thoroughly before the next group of guests are allowed onto the park. 
Public Areas
Clean and disinfect commonly touched areas in public spaces at least every 30 minutes during daytime.  
Clean and disinfect common areas e.g. hotel lobby, with 1 in 99 diluted household bleach (mixing 1 part of household bleach containing 5.25% sodium hypochlorite with 99 parts of water) at least twice daily.   
Cover porous materials in common areas with materials which can be cleaned and disinfected easily as far as possible.   
Steam cleaning will be utilized on carpets and furnishings. Curtain will be cleaned by laundering or by steam cleaning  
Ensure public areas inside buildings are well ventilated by maximizing fresh air intake  
Change / clean the filter of the ventilation system regularly for air conditioned public areas  
 
Pool Deck And Beach Procedures
The Beach & Pool lounge chairs are placed at a six (6) feet apat with exception of couples and families lounging together.  
We have implemented the deep cleaning and heavy sanitizing of our Pool and Beach Lounges twice daily (at Sunrise and Sunset).  
The Pool and Beach lounges are sanitized after every use.  
Pool / beach side tables and umbrellas poles are deep cleaned and sanitized once daily.  
Pool/beach side tables and straight back armchairs are cleaned and sanitized after every use.  
Pool and beach attendant are mandated to clean and sanitize outdoor shower handles after ever use. 
Notice: This document is only to provide a brief summary of our practices at Bay Gardens Resorts. If you have any questions or would like more information, please do not hesitate to contact us and we will be happy to provide you with more information regarding our protocols.
Saint Lucia Removes Quarantine Requirements for Fully Vaccinated Visitors and Unvaccinated Visitors
Fully vaccinated travelers arriving with proof of vaccination will be able to enjoy Saint Lucia's sites, attractions, restaurants, shopping nightlife, and more without the need for a 14 day "Vacation in Place" Experience.
Fully vaccinated travelers are those who are at least two weeks past their final dose of a WHO approved vaccination. Guests will be given a special wristband to show that they are fully vaccinated. Proof of vaccination will need to be kept on hand at all times when leaving the resort to enjoy the island's many activities, shopping experiences, restaurants, bars, and more.
Visitors who arrive who are not fully vaccinated arriving with a negative PCR test taken within 5 days prior to arrival, will be able to enjoy Saint Lucia's sites, attractions, restaurants, shopping nightlife, and more without the need for a 14 day "Vacation in Place" Experience.
Our Bay Gardens Resorts properties are ideally situated in the heart of Rodney Bay, Saint Lucia's entertainment capital within walking distance from bars, restaurants, St. Lucia's best beach (Reduit Beach), shopping, and more. ALL of this is now going to be accessible while following on-island health, safety protocols, and mask mandate. Our on-property health and safety Paradise Protocols remain in place to keep all guests and staff safe. Vacation at ease knowing that more than 70% of or our staff (and counting) have themselves been vaccinated!
We look forward to welcoming you with our warm Bay Gardens Resorts hospitality and are here to answer any questions you may have about these new protocols. Please note that this is an evolving situation, and we will be providing updates as they become available.

Book with Confidence - Free Cancellation
Our Booking and Cancellation policies have also been revised so that you can book your St. Lucia vacation with confidence. For the time being, all of our specials booked on our website are fully refundable with Free Cancellation for your peace of mind. Please click here for details on our current cancellation policy.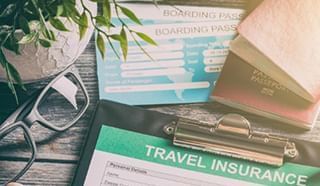 Travel Protection Program
In these uncertain times, travel insurance and protecting your trip is more important than ever. Bay Gardens Resorts has partnered with Tripassure, the industry leader in Trip Protection and the only Travel Insurance Plan that provides protection against Trip Cancellation or Interruption, Trip Delay and Medical Expenses related to Covid-19
Please click here for more details.
Important Property Features For your Safety
Health Certifications - Prior to reopening all Bay Gardens Resorts Properties will go through a thorough health certification process conducted by the Ministry of Health in Saint Lucia. This will ensure that all of our procedures are keeping with the standards established to ensure the health and safety of our guests.
Disinfection Practices - Bay Gardens Resorts have worked with our suppliers to ensure that all of our products used in our disinfection practices are medical standard in protecting against all pathogens.
In Door Ventilation - At all Bay Gardens Properties guests will feel at ease knowing that while indoors no two guestrooms will be subject to shared ventilation. Our properties all use split air conditioners that have built in HEPA filters which are cleaned and sanitized regularly.
Private Areas - Almost all rooms at any Bay Gardens Resorts property come with its own private outdoor space where only guests in that select room have access to.
Public Areas - Almost all Public Areas at Bay Gardens Resorts are outdoor and well ventilated. This combined with our social distancing and sanitization policies will tremendously reduce the risk of a potential exposure to any pathogens.
The novel coronavirus, COVID-19, has been declared a worldwide pandemic by the World Health Organization. COVID-19 is extremely contagious and is believed to spread mainly from person-to-person contact. As a result, the Government and Ministry of Health of Saint Lucia recommend practicing necessary precautions which include social distancing and increased sanitation practices.
Bay Gardens Resorts has put in place preventative measures to reduce the spread of COVID-19. However, these measures, cannot guarantee a 100% prevention rate of possible exposure or contraction of COVID-19.
By booking with us, you acknowledge the contagious nature of COVID-19 and voluntarily assume the risk that you may be exposed to or infected by COVID-19 and that such exposure or infection may result in personal injury, illness, permanent disability, and death.
I further acknowledge that Bay Gardens Resorts has put in place preventative measures to reduce the spread of the Coronavirus/COVID-19.
I further acknowledge that Bay Gardens Resorts cannot guarantee that I will not become infected with the Coronavirus/Covid-19. I understand that the risk of becoming exposed to and/or infected by the Coronavirus/COVID-19
I am increasing my risk to exposure to the Coronavirus/COVID-19.
I acknowledge that I will have to comply with the rules and regulations stipulated by the Government and Saint Lucia and enforced by Bay Gardens Resorts. If failure to do so I accept that the penalties faced can be a forced 14-day quarantine or deportation.
I am aware of the rules and regulations stipulating that I will not be allowed to leave the hotel property except on a certified tour, to go to a certfied restaurant via certfieid taxi, for a medical emergency, in the event of natural disaster, or with permission from the relative authorities. Note that guests at Bay Gardens Hotel, Inn, Marina Haven and Waters Edge Villas will still be allowed to use our shuttle service to access the facilities of the Bay Gardens Beach Club at Bay Gardens Beach Resort.
I attest that:
I am not experiencing any symptom of illness such as cough, shortness of breath or difficulty breathing, fever, chills, repeated shaking with chills, muscle pain, headache, sore throat, or new loss of taste or smell.
I do not believe I have been exposed to someone with a suspected and/or confirmed case of the Coronavirus/COVID-19
I have received confirmation of a negative COVID-19 test whether being PCR or Antibody
I am/have following/followed all recommended guidelines implemented by the Government of Saint Lucia
I hereby release and agree to hold Bay Gardens Resorts and waive on behalf of myself, my heirs, and any personal representatives any and all causes of action, claims, demands, damages, costs, expenses and compensation for damage or loss to myself and/or property that may be caused by any act, or failure to act that may otherwise arise in any way in connection with any services received. I voluntarily agree to assume all of the foregoing risks and accept sole responsibility for any injury or sickness experienced while on a Bay Gardens Resorts property/vehicle.