Protecting our Beautiful Destination
Bay Gardens Resorts remains committed to supporting environmental protection and ensuring a greener planet throughout our operations, thus improving our social, environmental and economic sustainability.
Whether it is in the forefront or behind the scenes, our decisions and choices are driven by sustainable tourism and our three Green Globe certified properties are testaments to our efforts. With this certification, Bay Gardens is equipped with a framework to conduct a comprehensive assessment of our environmental sustainability performance, allowing the company to monitor improvements and continue to maintain its certification. After being Green Globe certified for five consecutive years, our company became the first and only on island to be awarded Green Globe's Gold Member status.
How we play our part:
Phasing out the use of plastic in favor of biodegradable vessels and utensils made from wood, paper, compostable plastic and sugar cane bagasse.
Ending the use of all Expanded Polystyrene (Styrofoam) products on all our properties.
Installing GEM Link occupancy sensors in its guestrooms, leading to a 20 percent energy use reduction per occupied room.
Converting all our air conditioning units to energy efficient inverter units.
Implementing linen reuse and recycle programs to reduce the amount of water utilized per occupied room.
Changing all lighting energy efficient LEDs across our properties.
Participating in the SLHTA's Virtual Agricultural Clearing House (VACH) which helps to foster better linkages between hotels and local farmers.
Implementing a farm to table approach when designing our menus in support of local farmers and to reduce our food miles.
What have we achieved:
2nd Place in the Environmental Sustainability Category- Caribbean Hospitality Industry Exchange Forum (CHIEF)
Green Globe Certification – Bay Gardens Beach Resort and Spa, Bay Gardens Hotel and Bay Gardens Inn.
Green Globe Gold Member status.
Our Projects
Our team continues to work relentlessly to protect our beautiful destination through numerous social activities.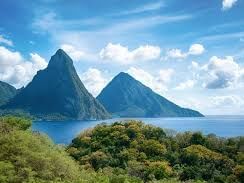 Earth Day Tree Planting
Conjointly with guests, we reaffirm our support in environmental protection by planting trees during Earth Day celebrations.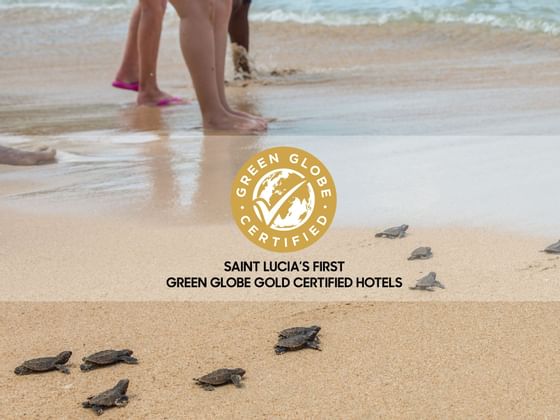 Turtle Conservation
What better way to combine your beach vacations with a "turtle-ly" fun experience such as witnessing nesting turtles, hatching babies and the releasing of older babies back into the ocean. At the Bay Gardens Beach Resort and Spa our guests and team members work hand in hand to preserve sea turtles' natural habitats, ensuring a safe environment for them.