Leaving our footprints in the Community
Bay Gardens Resorts aims to unite and strengthen our communities. We continue to leave our footprints in the communities we serve through partnerships and supporting various initiatives organized by other local establishments.
How we play our part:
Supporting the Tourism Enhancement Fund
Partaking in various projects organized by the Fund
Assisting with Hurricane Relief efforts locally and regionally
Donated to the Caribbean Tourism Recovery Fund
Partake in the initiatives of the "One Caribbean Family"
Supporting local celebrations such as Journen Kweyol Celebrations, Jazz events
What have we achieved:
Hosting Beach Sunset Jazz (annual event)
Annual Kweyol Celebrations at three of the five properties
Our Projects
Our company's commitment to our communities are embedded in our service values and mission.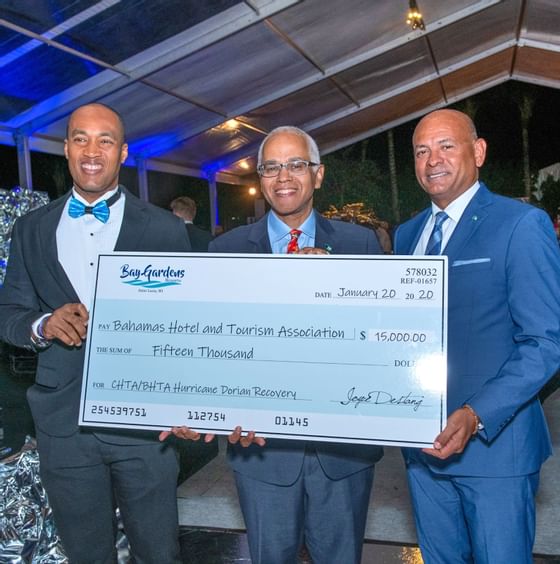 Donating $20,000 to Relief Efforts
Considering the passage of destructive hurricane in 2017, our company sympathized with our sister islands and to help residents recuperate and rebuild, graciously donated 5% of direct booking earnings for the month of October 2017. A donation in the amount of $20, 000 at a ceremony held at the Sandals Grande St. Lucian on Friday November 17th, 2017.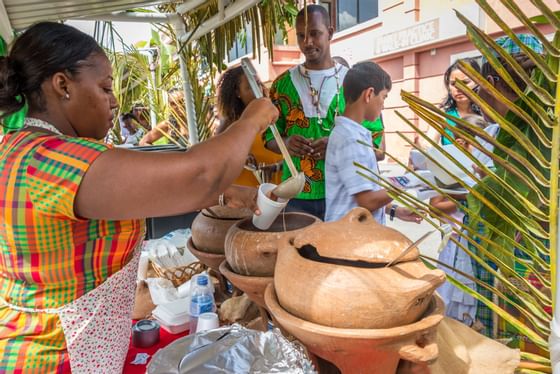 Kweyol Celebrations
Being a locally owned chain, cultural preservation is of utmost importance to our team. In celebration of our unique heritage and creole culture, Bay Gardens Resorts hosts several events and cultural activities in celebration of Creole Heritage Month. From authentic Creole Brunch every Sunday at the Bay Gardens Hotel with the sweet sounds of Kweyol music to Pre-Kweyol events held at the Bay Gardens Beach Resort and Spa to the Bay Gardens Hotel's traditional Jounen Kweyol street jam. The properties are also traditionally decorated with Kweyol colours and artifacts throughout the month of October.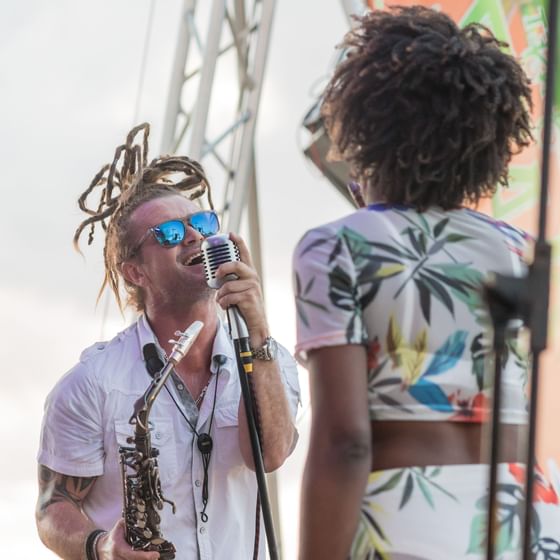 Beach Sunset Jazz
In 2018, Bay Gardens Resorts invited St. Lucians and visitors to experience a Jazz musical exchange with its first ever "Beach Sunset Jazz." This FREE event is held annually in the celebration of the Saint Lucian Jazz was conceptualized to create an avenue showcasing local artists and musicians. It is held on Reduit Beach near the resort chain's flagship property, the Bay Gardens Beach Resort and Spa, affording guests and patrons an opportunity to mingle in the relaxing ambience of one of the island's best beaches.