Splash Island Water Park Unlimited Pass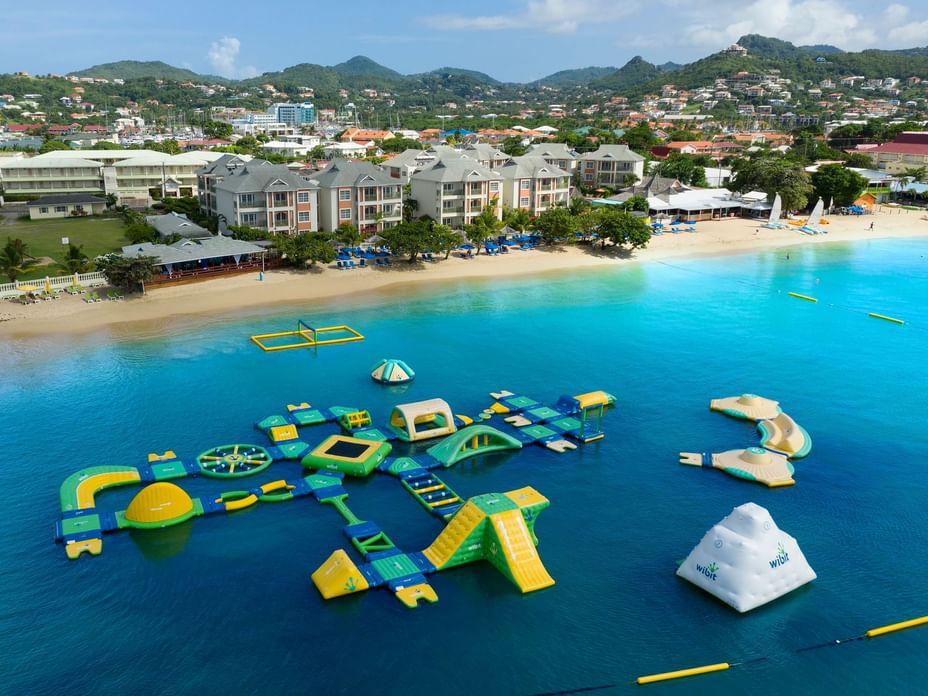 Guests of Bay Gardens Resorts and hotels receive complimentary unlimited passes to Splash Island Water Park during stays at any of our properties. Splash Island is steps from Bay Gardens Beach Resort & Spa on Reduit Beach, with complimentary shuttle service available to and from nearby sister properties Water's Edge Villas by Bay Gardens Resorts, Bay Gardens Hotel, Bay Gardens Inn and Bay Gardens Marina Haven, making ours the most easily-accessible hotels near Splash Island Water Park.
All users of the water park (who must be 6 years of age and older and 3 1/2 feet tall) will be required to wear life vests irrespective of their swimming abilities.
If you are not a Bay Gardens guest or are a Bay Gardens guest who wishes to book additional passes, click on the link below!