Ojas Spa and Wellness
In collaboration with Bay Gardens Resorts
In collaboration with Ojas Spa, the number one provider of Ayurveda medicine in Saint Lucia, Bay Gardens Resorts is proud to offer a plethora of Ayurvedic treatments and Packages to choose from. Indulge yourself in one of the worlds oldest holistic healing treatments. Developed in India Ayurveda focuses on the health and wellness balance of the mind, body, and spirit through physical therapies. An excellent choice for individuals who want to unwind and find their inner peace.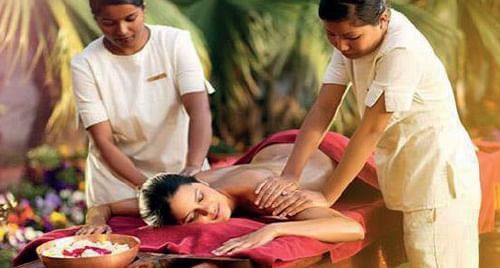 Synchronized Abhyanga
US$180 | EC$486
90 Minutes
A traditional synchronized full body massage given by two experienced Ayurveda therapists using herbal infused Sesame oil; this experience is also known as the "four-handed-massage". Abhyanga improves physical consistency, sleep patterns and eye sight. It helps to liquefy toxins and induces relaxation, whilst eliminating impurities. Often referred to as an anti-ageing therapy.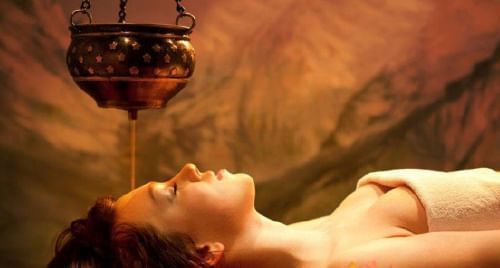 Shirodhara Third Eye Opener
US$100 | EC$270
60 Minutes
Luke warm herbal oil is poured in an even stream on to the forehead to pacify and revitalize the mind and the body. As well as its intense rejuvenating and anti-aging effects, Shirodhara improves memory, addresses other neurological disorders, and normalizes sleep patterns and blood pressure.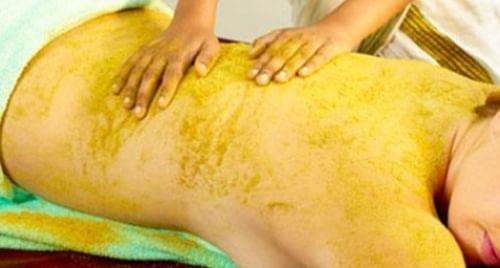 Udvarthan Herbal Detox Massage
US$120 | EC$324
75 Minutes
This treatment uses herbal powder to treat obesity and related disorders. It helps in the reduction of cellulite by improving circulation. This exfoliating herbal massage leaves the skin polished and beautiful while nourishing and rejuvenating the entire system.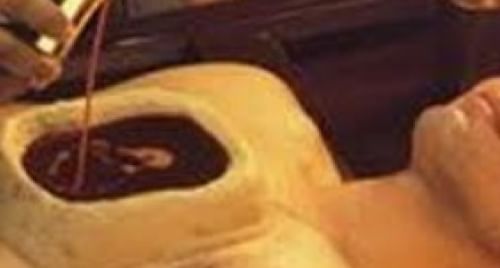 Yurovasti Chest & Respiratory Care
US$80 | EC$216
60 Minutes
A dam made of dough is built on the chest, and the reservoir is filled with warm medicated herbal oil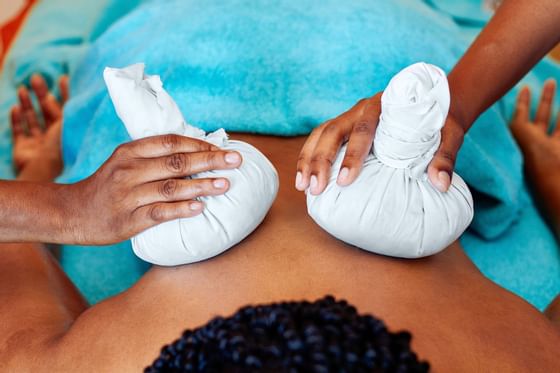 Pindaswedana Hot Herbal Abhyanga
US$180 | EC$486
90 Minutes
PindaSwedana is a rare and wonderful therapy in which your whole body is made to perspire by the external application of hot herbal puddings in the form of boluses tied up in muslin bags. It includes full body Abhyanga massage. Pinda Sweda has many applications and is specifically beneficial in degenerative conditions like arthritis, emaciation, muscle weakness and fatigue, and can help the body rebuild muscular tissues. As a profound rejuvenation for the neuro-muscular system, this treatment is traditionally done in a series, and has success for many neurological and neuromuscular disorders, including MS, paralysis, and Parkinson's.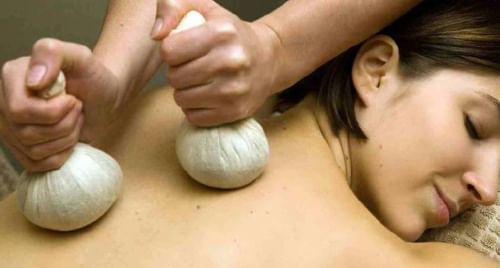 Poultice Hot Herb Massage
US$100 | EC$270
60 Minutes
The poultice massage begins with the application of warm medicated oil, followed by boiled herbal bundles called poultice bags. This detoxifying and rejuvenating treatment softens and adds luster to the skin, alleviates insomnia, and relieves pain and stiffness of joints.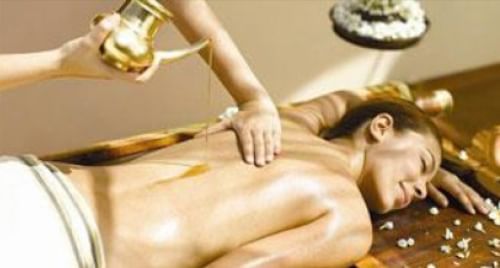 Pizhichil Nerve and Spine Care
US$120 | EC$324
75 Minutes
An indulgent, rejuvenating experience, during which lukewarm herbal oils anoint the entire body. The anointment is very slow and rhythmic with light pressure. Pizhichil strengthens immunity, lubricates the joints, liquefies toxins and increases flexibility.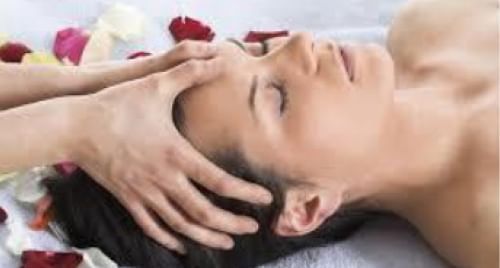 Siroabhyangam Head and Shoulder Care
US$80 | EC$216
60 Minutes
A soothing massage of the head, neck, and shoulders using calming herbal oils. Recommended for: headache, migraine, hypertension, difficulty in sleeping, stress, asthma, hair fall, dandruff.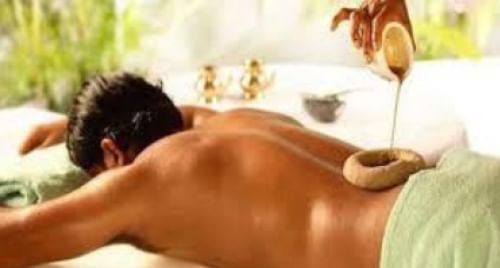 Kati Vasti Low Back & Spine Therapy
US$100 | EC$270
60 Minutes
The Katibasti treatment, useful in relieving lower back pain, begins with warm, medicated oil contained within an herbal paste, followed by a
massage
Cupping
US$70 | EC$189
45 Minutes
Therapy is an ancient form of alternative medicine in which a therapist puts special cups on your skin for a few minutes to create suction. People get it for many purposes, including to help with pain, inflammation, blood flow, relaxation and well-being, and as a type of deep-tissue massage.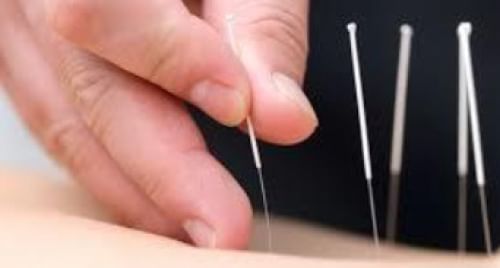 Acupuncture
US$90 | EC$243
50 Minutes
This treatment involves the use of sharp, thin needles inserted into the body at very specific points.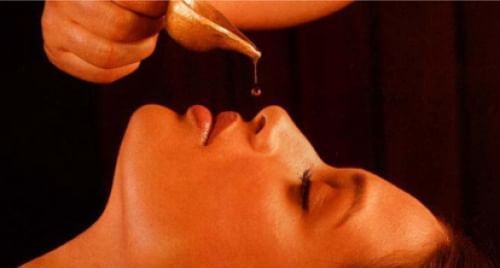 Nasyam Sinus Cleansing Therapy
US$90 | EC$243
60 Minutes
Instillation of medicated oil into the nostrils after massaging and inducing sweating to the upper portion of the body from the shoulders. During
this process the areas around the nose, neck and shoulders are massaged continuously. This treatment is highly effective for cleansing of
sinuses and treating migraines, chronic colds, headaches and chest congestion.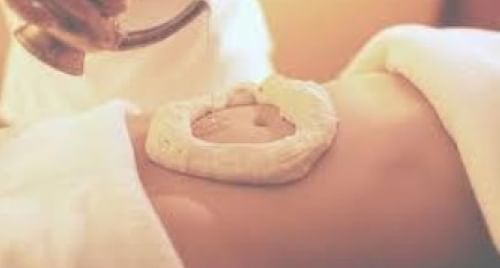 Nabhi Abhyangam Basti Digestive Care
US$90 | EC$243
60 Minutes
It Is known Chakra/Nabhi Basti, balance the Nabhi Marma - the vital center where all 72,000 nadis (subtle energy pathways) converge. Helps toirritable bowel, flatulence, poor appetite, constipation.
Reserve Your Ayurvedic Treatments