Bay Gardens Resorts
Events In St. Lucia
In addition to traditional holidays such as Easter and Christmas, St. Lucia celebrates several unique events each year. Explore a few of our favorites here.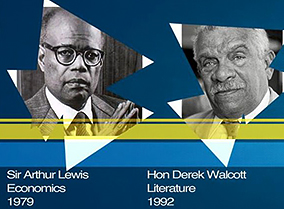 January
Nobel Laureate Week
St. Lucia is the home of two Nobel Laureate Prize winners – Sir William Arthur Lewis and Hon. Derek Alton Walcott. Consequently, both winners share the same date of birth (January 23rd), so in honor of their success, the week of their birth date is celebrated as Nobel Laureate Week. The celebration usually consists of two major lectures, a few panel discussions, plays, poetry, drama and music. School children are also heavily involved.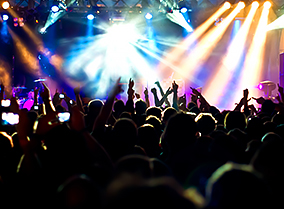 May
St. Lucia Jazz & Arts Festival
One of St. Lucia's most globally discussed events is its Jazz & Arts Festival. Each year, St. Lucia invites several well-known artists to perform in celebration of Jazz music and other genres as well as the creative arts. In past years, the St. Lucia Jazz & Arts Festival has hosted musicians such as Ne-yo, Shaggy, Maxi Priest, UB40, Elton John, Mary J. Blige, Lauryn Hill, John Legend, Mario, Boyz II Men, The Jacksons, Akon and R Kelly.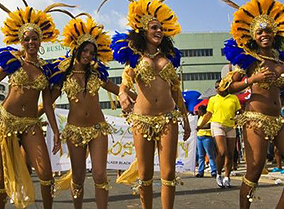 July
St. Lucia Carnival
Like most other Caribbean islands, St. Lucia celebrates with a yearly Carnival celebration. Often lasting for several weeks, events and entertainment commemorating the Caribbean culture unfold island-wide. To cap off the celebration, various Carnival 'bands' uniquely marked by embellished outfits, parade through the streets on two separate days. These bands are comprised on not only local residents, but also visitors looking to experience the culture first-hand.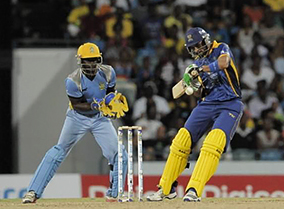 July/August
Caribbean T20 Cricket: CPL T20
Each year, St. Lucia's Beausejour Cricket Stadium – located about a 10 minute drive from Rodney Bay and the Bay Gardens Resorts properties – is home to several of the Caribbean20 Cricket Tournament matches. These matches often attract Cricket fans from all over the region and even the globe.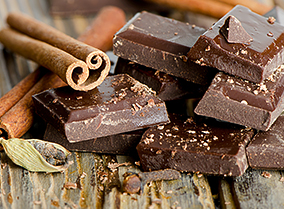 August
Chocolate Heritage Month
The West Indies has a long, rich heritage in producing some of the world's most sought-after chocolate, and the island destination of Saint Lucia is now sharing that experience with visitors during Chocolate Heritage Month in August. Throughout the month, visitors can celebrate chocolate and its roots in the cocoa bean through plantation tours, exclusive chocolate-inspired spa treatments, specialty menus and more. Island-wide hotel and resort offers for couples and families savings on room rates to chocolate tastings menus, indulgent spa treatments, and much more.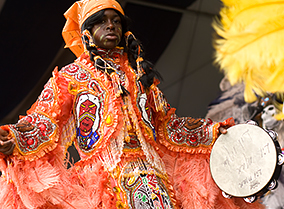 October
Jounen Kwéyol (Creole Day)
Jounen Kwéyòl, or Creole Day, is an annual festival that occurs in St. Lucia during Creole Heritage Month (October) to celebrate the Creole culture of the island. It's usually held on the last Sunday of October and each year the festivities are hosted in selected towns around the island. The day is celebrated with a wide-array of local Creole dishes, cultural dances, authentic music and Kwéyòl clothing. It is also common for various other, "mini events" to occur around the island in honor of Creole Day.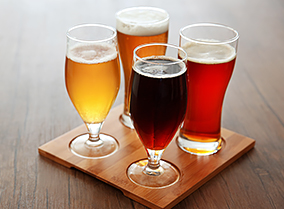 October
Oktoberfest En Kwéyol
In honor of Jounen Kwéyòl and Creole Heritage Month, as well as in appreciation for the world's largest beer festival held in Germany, St. Lucia's Windward & Leeward Brewery Limited (WLBL) began hosting an annual beer celebration locally. This event has become known as Oktoberfest En Kwéyòl. By combining beers from around the world with Creole food and culture, Oktoberfest En Kwéyòl has become an extremely popular and highly-anticipated event for both visitors and locals.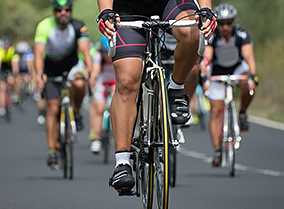 November
Tri St. Lucia
Head to the beautiful Island of Saint Lucia for this unique Caribbean Triathlon.
There are three distances to choose from - each with Individual and Relay entries. Competitors are expected to come from all over the world for this exciting event.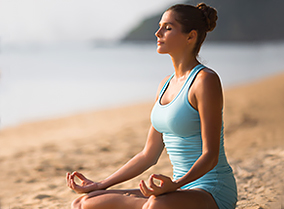 November
St. Lucia Health & Wellness Retreat
St. Lucia is one of the best destinations in the world for rejuvenation, restoration and renewal. This is why leading experts flock to the island annually to present wellness seminars, host beachside fitness clinics, demonstrate healthy cooking strategies and pass on mediation techniques at the annual Health and Wellness Retreat in St. Lucia. It's the perfect time and place for like-minded health and fitness enthusiast to getaway.
December
Atlantic Rally for Cruisers (ARC)
The world-famous ARC expedition is an intense 18 to 21 day sailing rally that attracts both competitive and leisure-focused sailors from around the globe. Every year, crews set out on an exciting journey across the Atlantic Ocean, starting from Gran Canaria and making their way to St. Lucia. Upon their arrival to the Rodney Bay Marina – just minutes about from Rodney Bay Village and the Bay Gardens Resorts properties – St. Lucia is buzzing with even more entertainment and nightlife.